InstallAware is the first installer tool to natively support Windows 8 features. The controversial new Windows 8 Start Screen takes some taming! With any other installer, the Start Screen would be littered with shortcuts that are automatically inserted into a flat, non-hierarchical list. With InstallAware, you get to control precisely which of your applications are pinned to the Start Screen - and which are NOT pinned.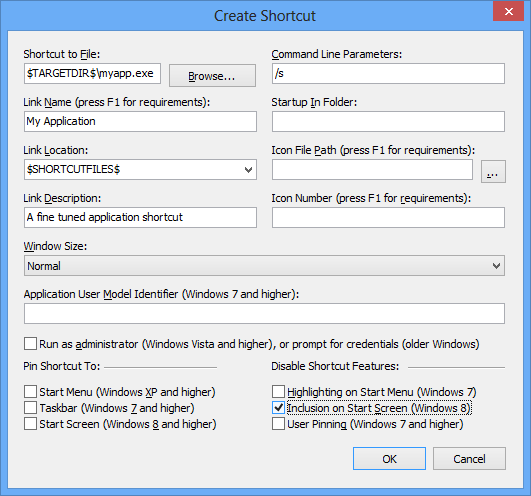 InstallAware was also the first installer tool to natively support Windows 7 features, such as installation progress updates on the new Windows Taskbar, even when Windows Installer itself did not natively display such progress. In addition to this eye candy, InstallAware setups can pin your setups directly to the Windows Taskbar - a feature that is, at the time of this writing, unmatched in any other commercial or open source installation utility. Especially with the removal of the Start Menu in Windows 8, pinning applications to the Windows Taskbar is now more important than ever to expose your applications.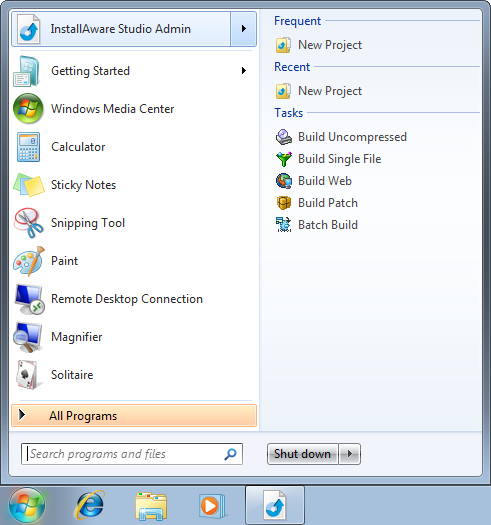 You've worked hard to build your applications - why not give them the best exposure they deserve? Only with an InstallAware setup can you pin your applications to this most valuable piece of real estate on end-user Desktops, without them having to form usage patterns or manually pinning your products to the Windows Taskbar. What's even better, if your application defines its own custom Jump Lists on Windows, these too will be immediately accessible right from the new Taskbar - propelling your application forward.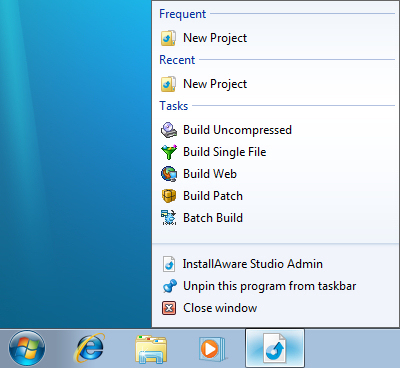 InstallAware even supports downlevel platforms for its pinning functionality - all the way including Windows XP. While operating systems earlier than Windows 7 do not feature the new Taskbar, they do provide the Start Menu. Again, only an InstallAware setup can pin your applications directly to the top of the Start Menu on Windows XP, Server 2003, Windows Vista, and Server 2008. After you've worked so hard to build your applications and even harder to earn trial downloads - why not give them the best exposure they deserve?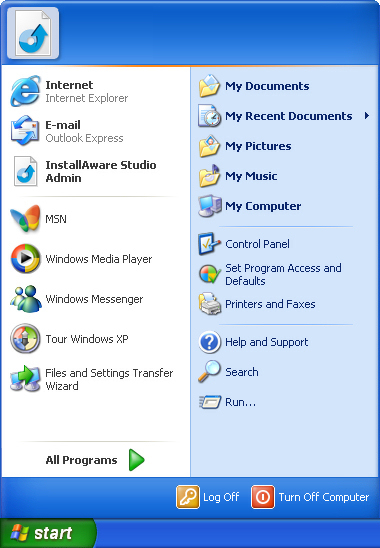 When all it takes is just a single click in the Create Shortcut commands inside your existing setup projects to tap the new pinning functionality, could things just get any better?