InstallAware includes a Visual Studio Add-In which directly integrates with Microsoft Visual Studio versions 2015, 2013, 2012, 2010, 2008, 2005, and 2003. The InstallAware Add-In which integrates with Visual Studio is completely free, and you may download it and enjoy it immediately.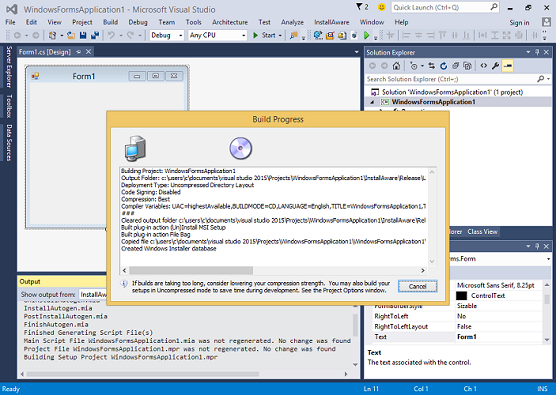 A single click on the InstallAware toolbar in the Visual Studio IDE automatically:
Builds your Visual Studio solution,
Analyzes your solution components for dependencies,
Creates an InstallAware setup solution from your Visual Studio solution,
Adds any necessary runtimes to your InstallAware setup solution,
Builds your InstallAware setup!
All in a single click! You even get to customize the automatically created InstallAware setup solution using the full-blown InstallAware IDE. InstallAware's Visual Studio Add-In respects your changes the next time it updates your setup solution per the most recent changes it detects to your Visual Studio solution inside the Visual Studio IDE.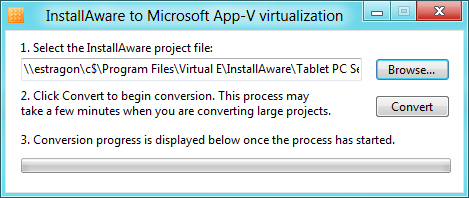 As if that wasn't convenient enough, a single additional click in InstallAware's App-V Builder takes your automatically generated InstallAware setup solution, converting it into an automatically generated virtualized application using App-V technology! And another Microsoft Stack component that InstallAware is fully integrated with is Team Foundation Server.