InstallAware is able to target Microsoft's App-V Virtualization platform with all InstallAware editions except Express, beginning with InstallAware 2012.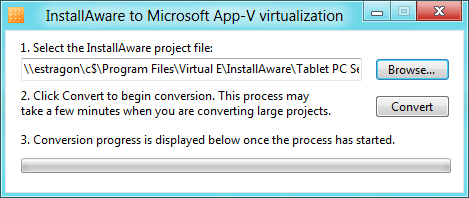 App-V Builder: Instantly target Microsoft's App-V Application Virtualization platform with any of your existing setup projects. Compile all of your existing InstallAware setups as App-V packages in just one click - there's nothing new to learn!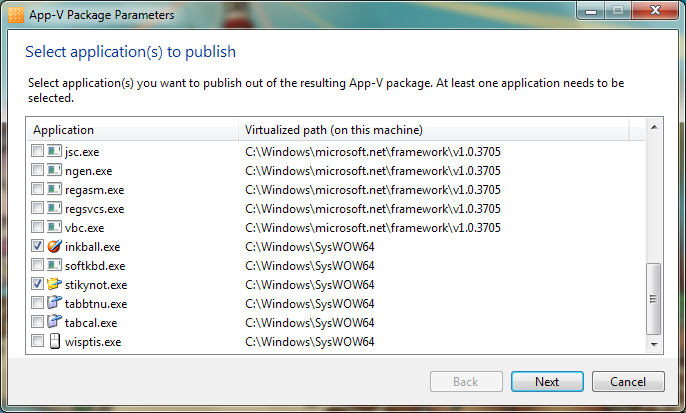 Choose one or more entry point applications. App-V also supports shortcuts, file type associations, environment variables, and even virtual services. All of this data is automatically read in from your existing InstallAware project.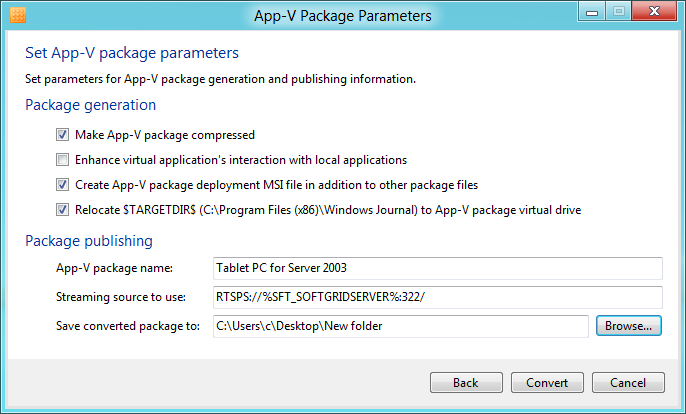 Hybrid App-V: Ship both 32 bit and 64 bit applications inside a single App-V package. Only InstallAware's Hybrid App-V Packages let you consolidate both 32 bit and 64 bit applications inside a single App-V binary that runs on both 32 bit and 64 bit App-V clients.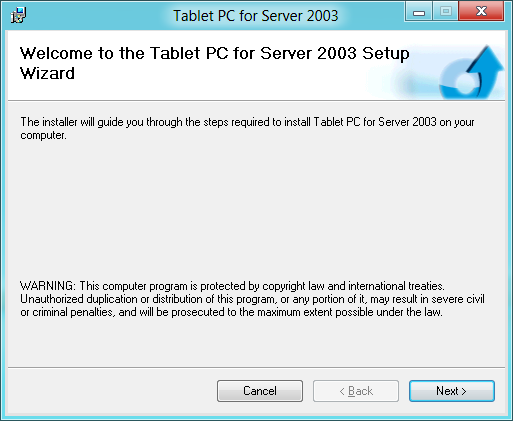 MSI Deployment: Push your App-V Packages to thousands of workstations, unattended, using an MSI file for Active Directory deployment. Your MSI will even create shortcuts in the Start Menu for your virtualized applications! And as if that wasn't easy enough, did you know that you get to automatically create setup solutions from your Visual Studio solutions - giving you a one-click way to virtualize all of your Visual Studio solutions as App-V packages?