InstallAware is based on Windows Installer technology. Every setup you create in InstallAware, no matter how you script it, is converted into a valid Windows Installer database. The databases created by InstallAware all pass ICE tests with no extra effort on your part. What does this mean?

This helps your application earn the coveted Designed for Windows logo direct from Microsoft - one of the logo requirements is that you use Windows Installer for your application's installation, and InstallAware already takes care of that for you! No matter how simple or complex your setup - it will always pass ICE validations. InstallAware provides full, out-of-the-box support for all Windows 10 and Windows Server 2016 requirements as well - all at no extra effort or cost to you. These requirements include code signing with SHA 256 support, which is built-in to InstallAware.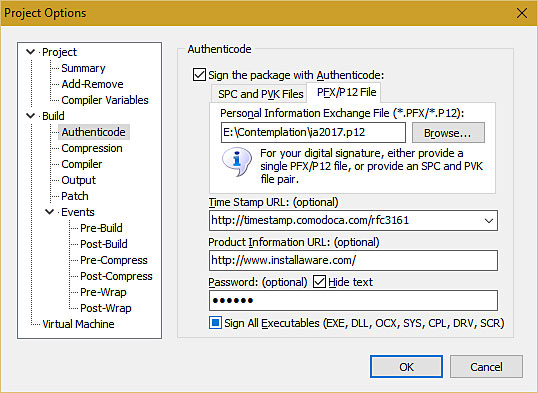 Additionally, most large corporations - the customers you really want to have - will not even consider applications that are not available with an MSI installer, no matter how good the application is. Large corporations need to have an unattended way to silently install, maintain, and uninstall packages onto their thousands of networked systems. With an MSI package, they can use Microsoft's built in Group Policy settings to deploy your product onto all of their machines, instantly, using Active Directory Deployment. Having an MSI based setup guarantees you aren't losing any large prospects just because your installer is custom-made.