If you have legacy installations you wish to convert to the Windows Installer platform, use the integrated PackageAware tool.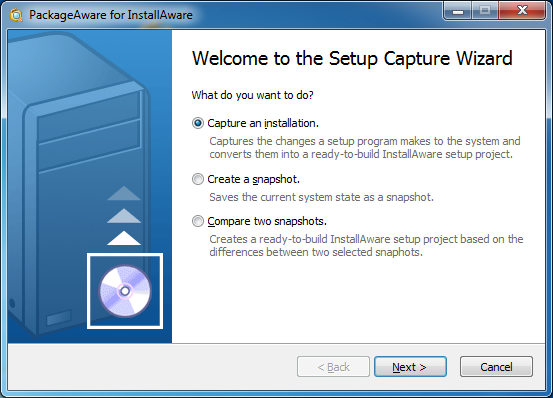 PackageAware scans the state of the system before and after you run a setup. It then compares the two scans, and generates a ready-to-use InstallAware installation that encapsulates the delta between the two scans. You may then open the installation script and customize it even further as you see fit.
PackageAware provides an effortless way to migrate installations developed with legacy products into InstallAware and the Windows Installer platform. Each migrated installation has full access to the benefits offered by InstallAware and Windows Installer, such as web media blocks and self healing applications.