Starting with InstallAware X4, InstallAware includes two plug-ins for social networks: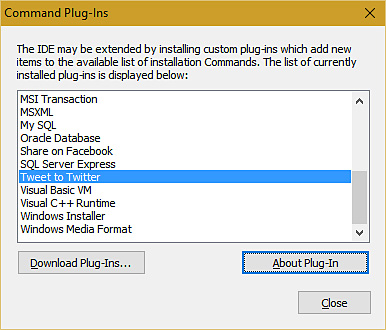 The Tweet to Twitter plug-in tweets from your installer while your setup is running on end-user systems. To comply with the 140 character limit, the Tweet to Twitter plug-in can automatically submit each line in your message separately.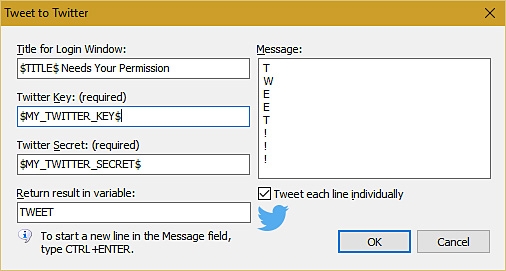 The Share on Facebook plug-in completes InstallAware's social networking roundup: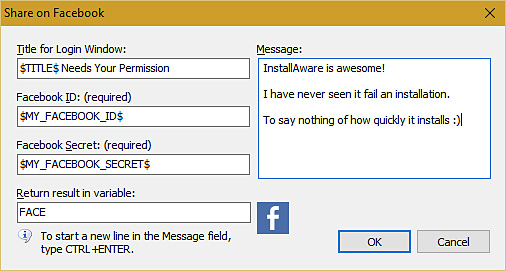 The plug-ins do all the legwork of end-user authentication and posting on behalf of your setup's end-user at install time, whenever you want during the installation process. The plug-ins notify your setup on whether the posting(s) succeeded, so you could even author your installers with mandatory submission requirements!