InstallAware is able to view the contents of any Microsoft App-V Virtualized package, with all InstallAware editions except Express, beginning with InstallAware 2012.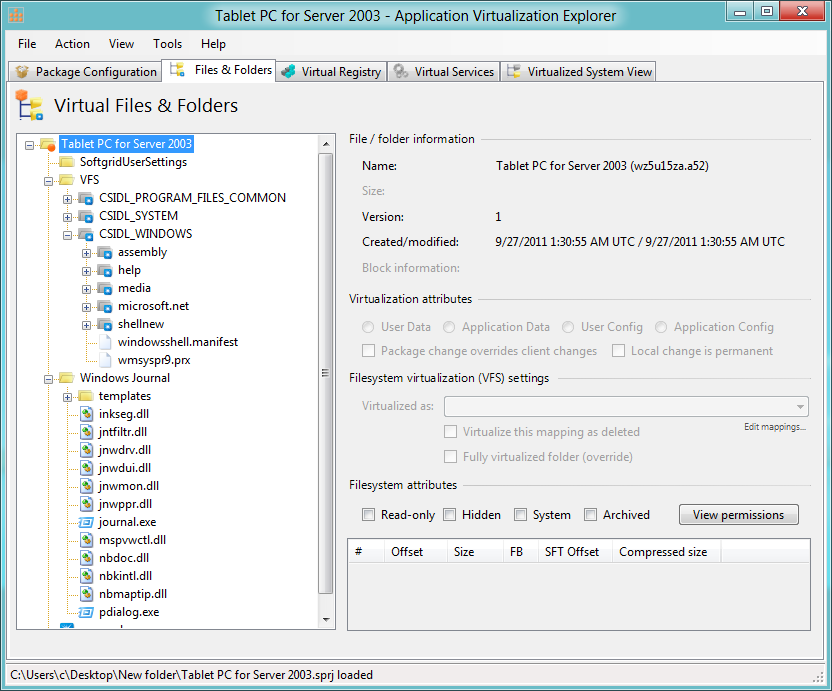 While the App-V Viewer tool supports editing packages that you have opened for viewing, you cannot save your changes with this read-only edition.
Please upgrade to Application Virtualization Explorer Professional if you would like to be able to save changes you have made to your App-V packages.
In addition to allowing saving changes made to your packages, with Application Virtualization Explorer you will also be able to:
Access package repository functionality for quick loading from a library of multiple App-V packages.
Manage AD group policy templates for centralized configuration of the Application Virtualization Explorer.
Inspect the App-V Client's cached virtual environment files for better package troubleshooting on a particular App-V Client instance.
Receive full support for Application Virtualization Explorer plug-in extensibility.