Ever needed to configure built-in operating system features, but as an innate part of your own installation? With the latest version of InstallAware, you now can: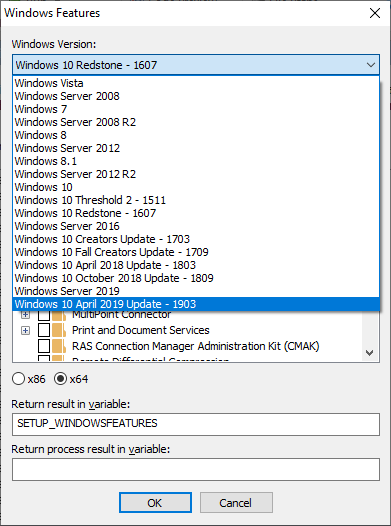 Not only does the configuration dialog look and feel like the actual operating system selection screen, it also does something you cannot do with the real thing: Selecting multiple features across operating system editions and versions, all of which are 100% accurately reflected!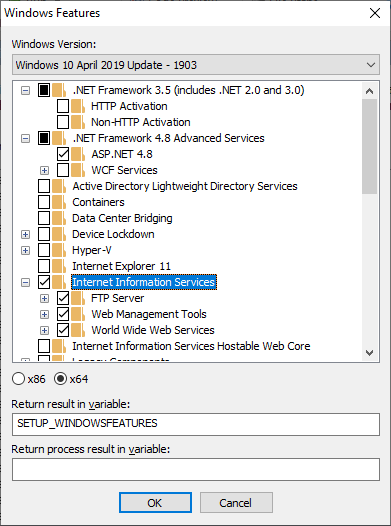 Any dependencies, even those across different branches of the feature tree, are automatically selected and managed for you as well - so you get to enjoy nothing but a painless, flawless installation. Other installation vendors will ask that you solve the pieces of the puzzle yourself - an entirely unaffordable proposition, considering that the features and roles and their dependencies vary by literally every single update of Windows that is released.