A rarity in modern day installers, Advanced Windows Service Configuration parameters come in handy when bullet-proofing your target deployments against failures.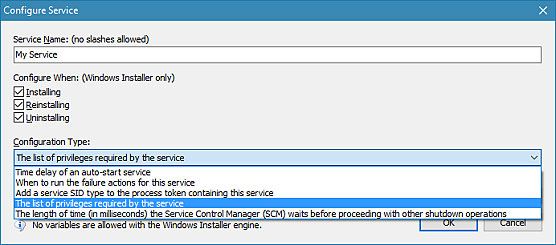 Choose from a variety of advanced service configuration settings, visually. From setting the time delay of an auto-start service, to choosing when to run failure actions; from assigning service SID's and privileges to setting Service Control Manager shutdown delays, everything is here.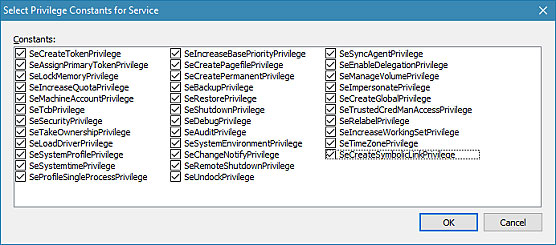 Advanced service failure action configuration lets give successive service failure commands to the target system, with each command executing upon each numbered failure of your service in serial fashion. Run programs, display messages, reboot the target system, restart the service, and more.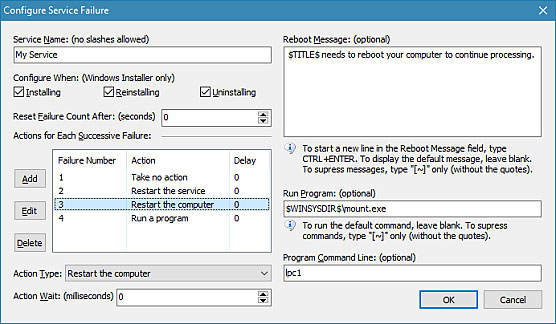 Bullet-proof your target deployments to survive and recover even in the harshest conditions they may encounter in the field.