Starting with InstallAware X4, InstallAware ships with a Windows Store project in the IDE: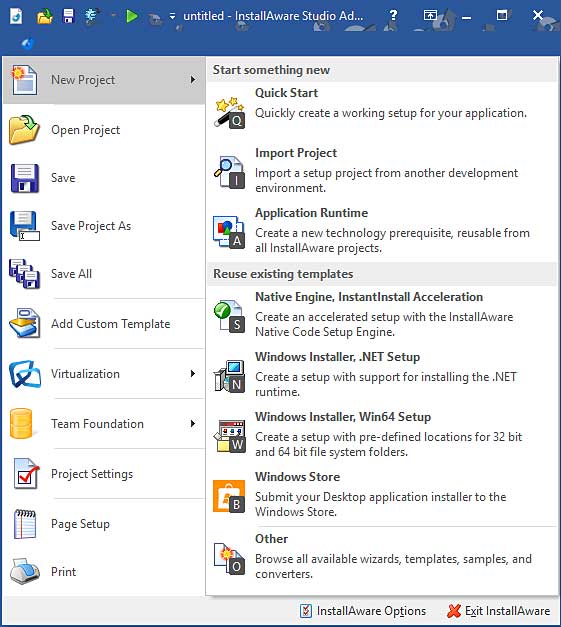 Getting your existing Win32, Win64, and .NET apps to the Windows Store is easy with InstallAware:
Your full Desktop installer downloaded on an end-user's system directly from the Windows Store.
A lasting first impression on your users with a live visit to your website while your setup is being downloaded.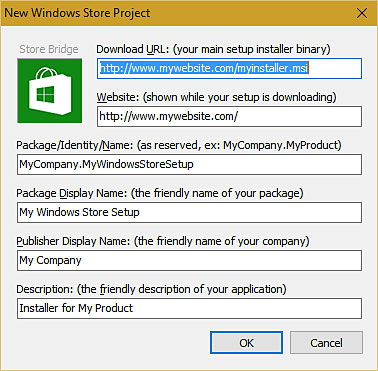 The InstallAware supplied Universal Windows app template is easily customized, and creates a ready-to-submit project in seconds.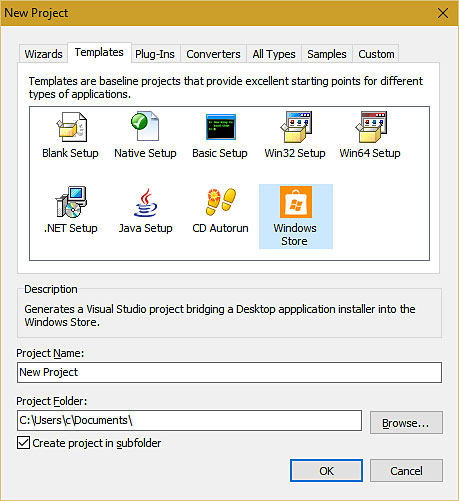 The new Windows Store template ships with its source code, and may be customized any way you like in the good InstallAware tradition.