InstallAware makes it very easy to install multiple copies of the same product on the same system, without requiring instance transforms or the Windows Installer 3.0 runtime.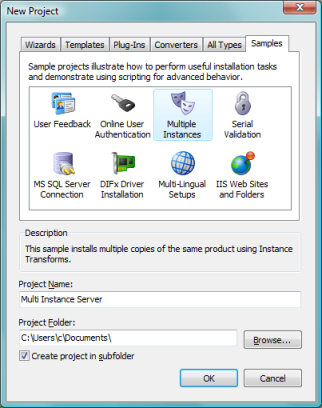 Left to its own devices, Windows Installer cannot support multiple copies of the same version of an application on Windows 9X operating systems. On Windows NT operating systems, Windows Installer requires the version 3.0 runtime, which is again unavailable on Windows NT 4.0. Moreover, strict package authoring guidelines need to be followed. And finally, you must build instance transform files and manually transform your databases before spawning a new instance.
In the good InstallAware tradition, all it takes to install multiple copies of your application is just a single script command. All Windows operating systems are supported, all versions of the Windows Installer runtime work, and you do not need to worry about any package authoring conditions or instance transforms. Its Windows Installer without Rocket Science!