InstallAware has built a track record of always being the first to support the latest and greatest technology frameworks being built my Microsoft and other vendors for the Windows platform; but that doesn't mean we're stopping there.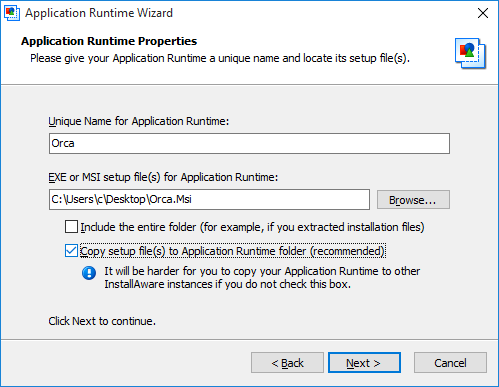 Use the exceptionally intuitive, point-and-click Application Runtime Wizard to create new technology prerequisites for any number of custom technology frameworks. Any new application runtimes you create may be installed onto additional InstallAware IDE instances, and consumed from all of your setup projects.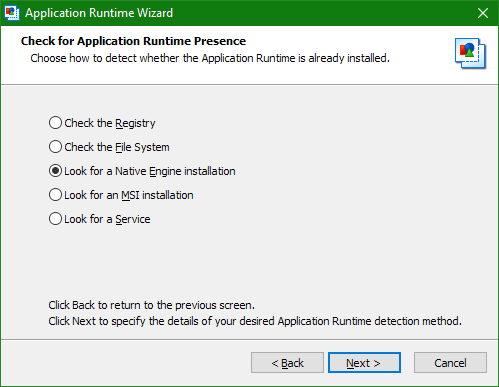 The Application Runtime Wizard was built based upon the careful study of patterns found in InstallAware's existing technology frameworks library, extracting common logic and simplifying, as far as possible, the creation of new technology framework installers. It will even automatically populate most fields for you to take the guesswork out of successfully installing technology prerequisites, and you can always use InstallAware's automated virtual machine testing to validate your efforts!