InstallAware integrates with VMware Workstation, VMware vSphere, and Microsoft Hyper-V virtualization platforms to bring you an industry-first: Automated virtual machine unit testing.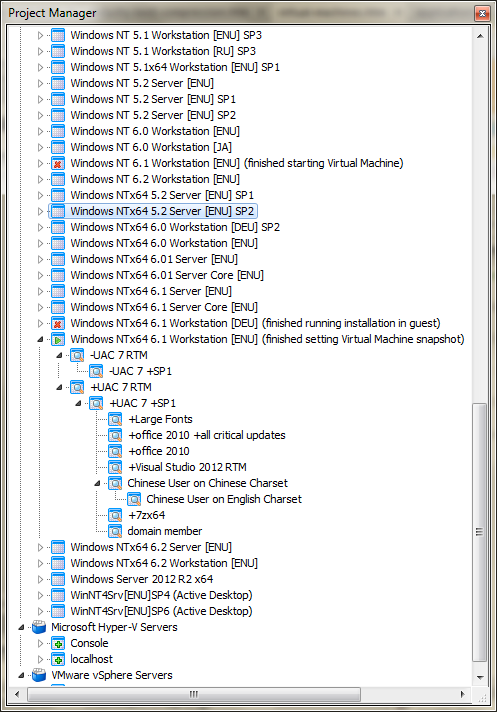 Your InstallAware Project Manager window lets you:
Browse your library of virtual machines on all kinds of platforms,
Enumerate snapshots for any selected virtual machine,
Start one or more simultaneous virtual machine tests,
See at a single glance the status and/or success/failure state of any test,
Perform default or custom unit tests on your installations!
Build and maintain your virtual machine repository, containing a list of your local virtual machines and virtual machine servers. Each virtual machine defined in your InstallAware IDE's repository becomes accessible in the Project Manager window.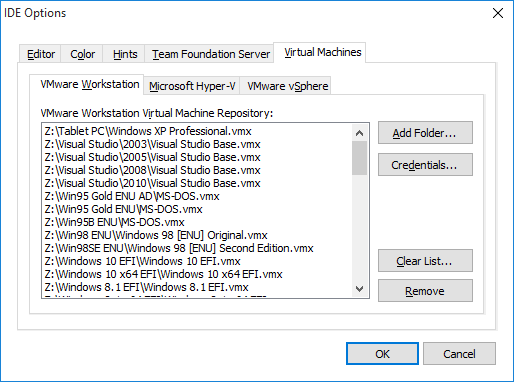 Project-level settings include whether to run installation, uninstallation, or both tests; which guest operating system folder to copy your setup binary (or binaries) to; and whether to use the standard or a custom unit test. Custom unit tests are especially useful when you are testing for specific installation success indicators, such as the existence of a service, file, or registry key; scientifically proving the success of your setups on any desired virtual machine snapshot(s).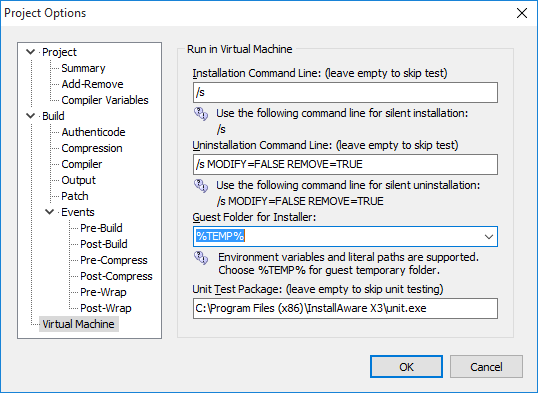 The exceptionally convenient and easy-to-use virtual machine testing framework is nothing short of what you have come to expect from InstallAware.