One of the longest standing problems with installations is that administrator rights are often required to make the required changes to the system. This is especially an inconvenience in organizations with large numbers of computer systems that are centrally administered:
If users are granted administrative privileges, maintenance costs rise
If users are not granted administrative privileges, most application installations will fail
Because Windows Installer runs as a service with elevated privileges in the system context, installations that are based on the Windows Installer engine completely circumvent this problem.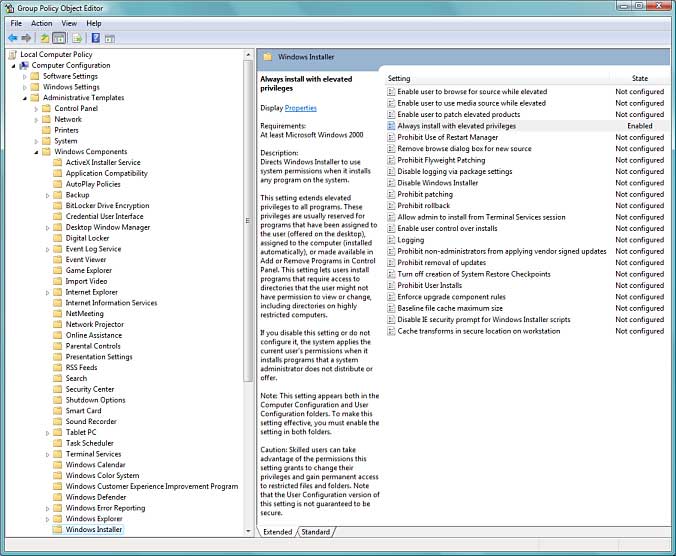 When an InstallAware setup runs, as long as the system administrator has set the always install with elevated privileges policy, installations that require administrative rights will succeed. This makes sure your product always installs everywhere - even inside locked-down corporate environments where security is at a premium.