Once you have disseminated a major version of your product, issuing updates to your existing user base can become very important. While issuing updates, you may want to avoid having to redistribute your entire setup package, especially if you have made modifications to only a small number of files.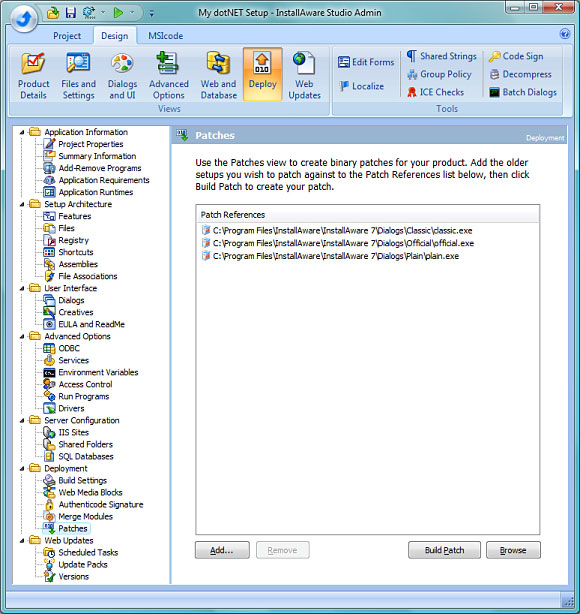 InstallAware provides true one click patching - just add "patch references" to your project, which are simply older versions of the product you are patching against. Then click the Build Patch button, and InstallAware will automatically create a patch that updates all the base packages (patch references) for you.
A patch build contains differential binary updates of the files changed between the latest version of your application, and the older versions of your application that you are patching against. Therefore, patch builds are very small in size and are very easy to distribute.