The InstallAware IDE features an exceptionally easy to use, transitional user interface. Jump-start your setup work using the project templates and wizards. Then, use the Design views to make refinements to your setup as necessary. Finally, if you really need to customize things, switch to the MSIcode view and fine tune to your satisfaction.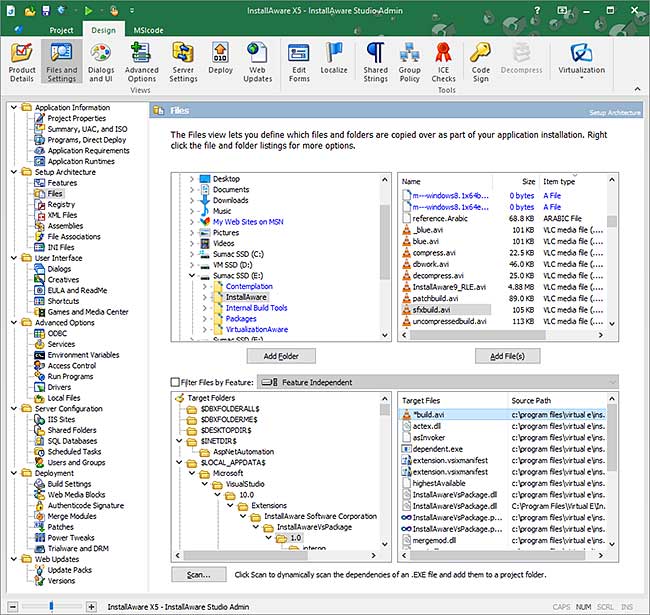 The design views interpret and display your underlying installation code in a manner that is very intuitive and easy to understand. When you make changes to your setup in a visual designer, it always updates the underlying code. Likewise, when you are using the MSIcode view and make changes to your setup, upon switching back to a design view, you will find your latest changes are reflected properly. This is called two-way integrated editing. Simply use the view that is most suitable for your needs at the moment — save time and effort.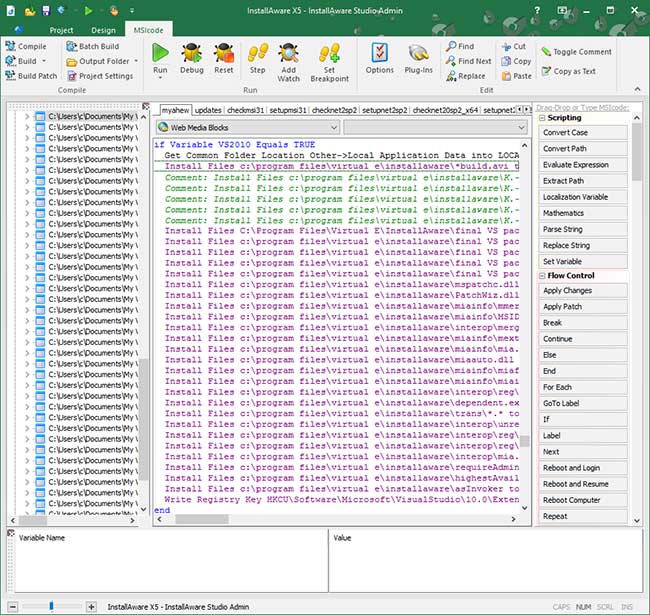 Of course, the setup script displayed in the MSIcode view is the heart of your installation and at all times fully customizable. And even with highly custom scripts, you will find that the visual designers do a great job of keeping up with your setup logic and render its content visually and properly.