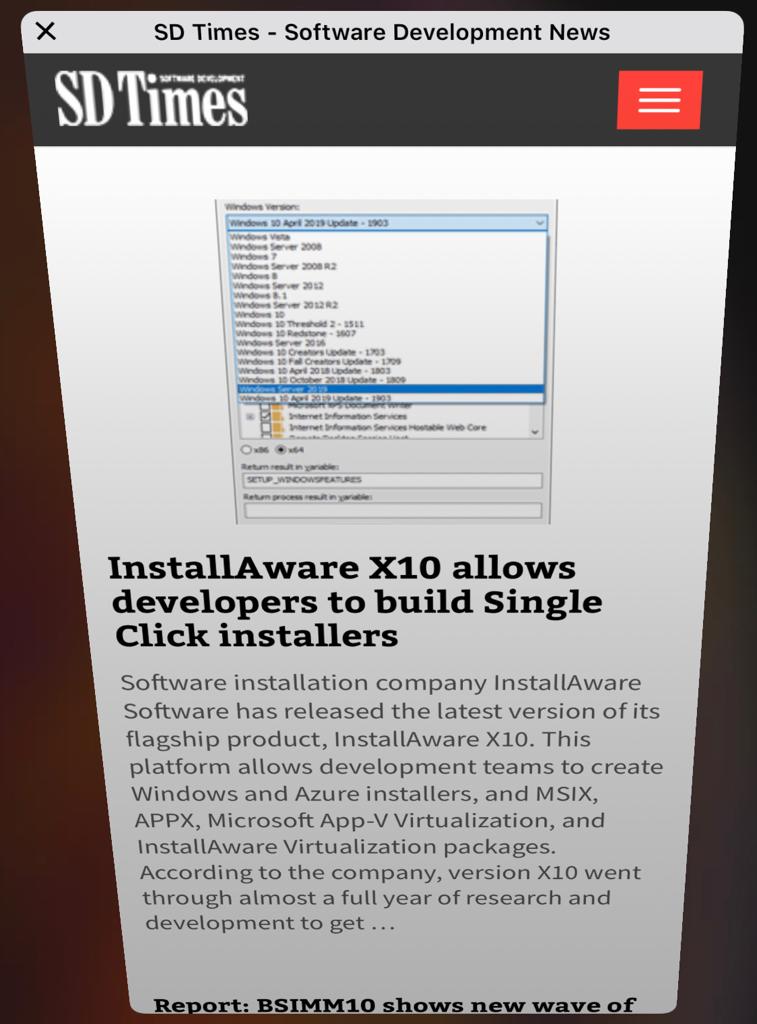 After almost a year of R&D, InstallAware X10 is finally here:
o Features and Server Roles: They vary across each iteration of Windows 10. Our engineers painstakingly disassembled every single one to form the industry's only accurate feature and role configuration supporting all Windows releases ever released.
o Multi Part Downloads: This new plug-in is a drop-in replacement for the trusty old Download File, accelerating downloads substantially with any number of parallel segments acquired simultaneously from multiple threads.
o Code Preview: InstallAware X10's IDE is the most modern install builder, now first and only to offer a bird's eye view of your script topology. Enables you to browse anywhere in your script you like.
o Extensible Download Engine: Setup Plug-Ins may now extend the internal setup engine download process, acquiring bits from any source – are you thinking of peer to peer networking?
o IntelliScan: Never commit a build breaking edit again – just like word processors underlining misspelled words, InstallAware alerts you to missing files in commands.
o Azure DevOps Services: IDE integration pulls source code from the cloud, as well as Visual Studio Team Services or Team Foundation Server of course.
o Single-Click Installs: This new template saves PC users of the world millions of clicks on endless Next buttons to install software.