The word is out – Microsoft has officially unveiled MSIX at Build 2018, the next-generation of application packaging on Windows!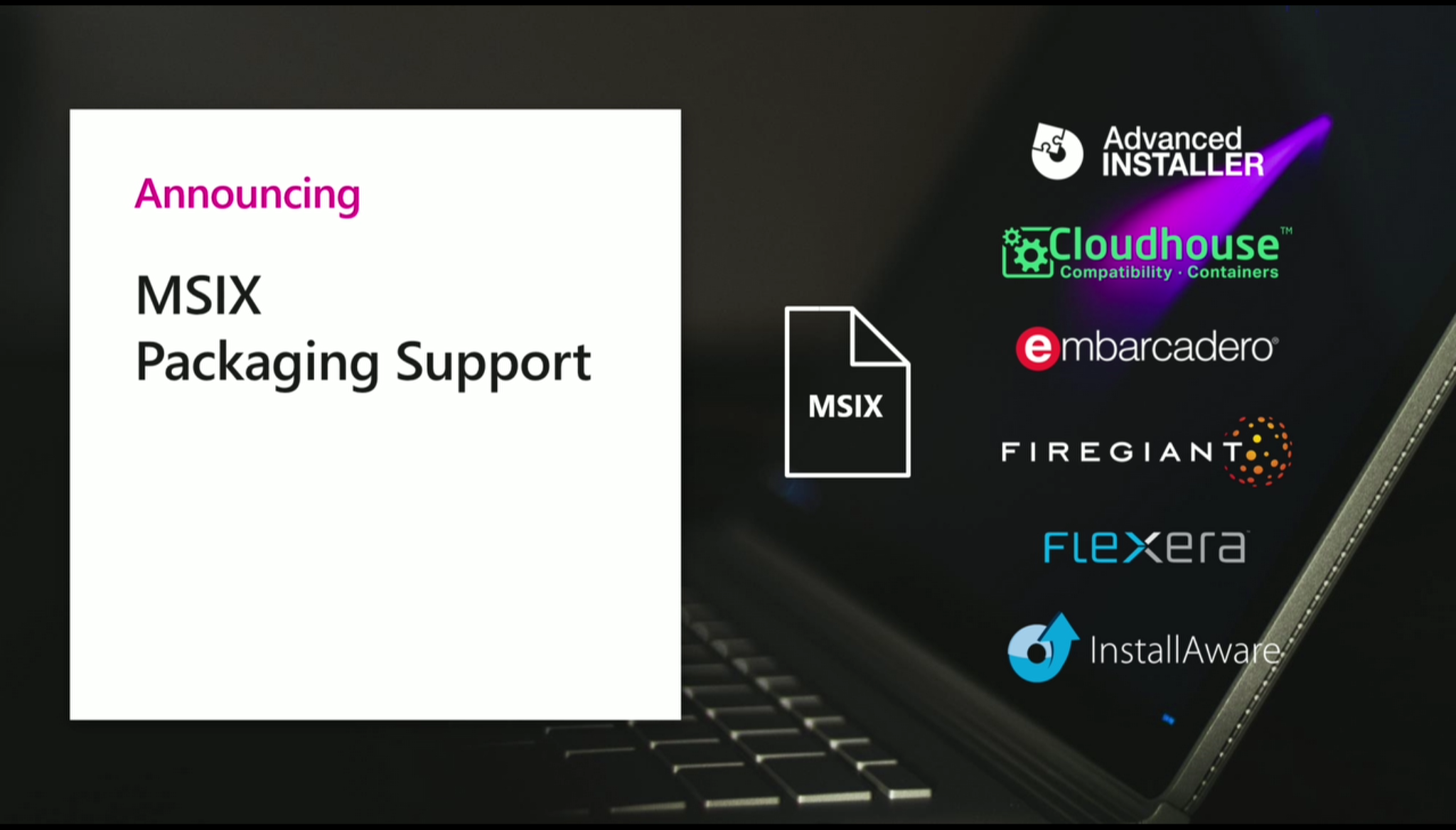 InstallAware will fully support MSIX upon its official launch, and be the first vendor to do so, if our track record is any indicator:
www.installaware.com/press-room.htm
For more information about MSIX and to review the full Microsoft presentation from Build 2018:
https://developer.microsoft.com/en-us/events/build/content/msix-inside-and-out
See minute 43.25 for the slide above.
Stay tuned to InstallAware for more updates!
Exciting times…